By Dave Zirin, Foreward by Chuck D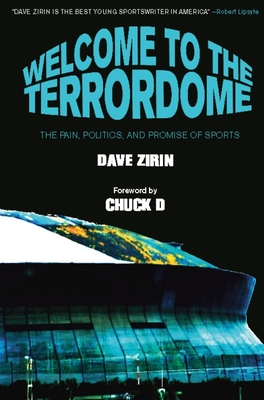 "Dave Zirin is the best young sportswriter in America."--Robert Lipsyte
This much-anticipated sequel to What's My Name, Fool? by acclaimed commentator Dave Zirin breaks new ground in sports writing, looking at the controversies and trends now shaping sports in the United States--and abroad. Features chapters such as "Barry Bonds is Gonna Git Your Mama: The Last Word on Steroids," "Pro Basketball and the Two Souls of Hip-Hop," "An Icon's Redemption: The Great Roberto Clemente," and "Beisbol: How the Major Leagues Eat Their Young."
Zirin's commentary is always insightful, never predictable.
Dave Zirin is the author of the widely acclaimed book What's My Name, Fool? (Haymarket Books) and writes the weekly column "Edge of Sports" (edgeofsports.com). He writes a regular column for The Nation and Slam magazine and has appeared as a sports commentator on ESPN TV and radio, CBNC, WNBC, Democracy Now!, Air America, Radio Nation, and Pacifica.
Chuck D redefined rap music and hip-hop culture as leader and co-founder of the legendary rap group Public Enemy. Spike Lee calls him "one of the most politically and socially conscious artists of any generation." He co-hosts a weekly radio show on Air America.
Support the Work
Please consider making a donation to keep this site going.
Featured Videos