The Laker-Friends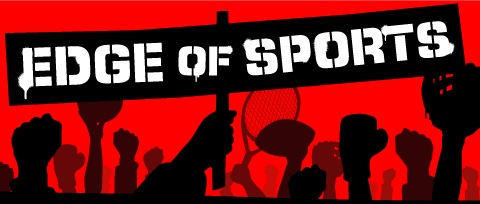 Growing up, my sister and I were zealots for a Saturday morning cartoon called Super Friends. The Super Friends were the top cartoon heroes of the day working as a team to fight evil. Collaborating at the Hall of Justice were Superman, Wonder Woman, Aqua Man, Batman, and multi-cultural favorites like Apache Chief, El Dorado and Black Vulcan (hey, it was the '70s).

They worked together seamlessly to bring down the Legion of Doom, an All-Star cast of villains led by Lex Luthor, Brainiac, the zaftig Giganta and my main man Myxoplyx.
These were two teams with heavy hitters up and down the line up. They should have cancelled each other out, with the bad guys presenting serious match up problems (the Wonder Twins would have been a morning snack for Giganta) but the Legion of Doom lost every single time. I used to think this was because "good" always triumphed over "evil". But, as I have learned from British intelligence, that's just not the way the world really works.I realize now that the difference was chemistry. Superman never feared sharing the spotlight with Apache Chief. Even the Wonder Twins got of the bench. By the time the Legion of Doom would finish twisting their mustaches, they were at each other's throats.

The Los Angeles Lakers are betting that they have re-formed the Super Friends this NBA off-season. Joining Center Shaquille O'Neal (who actually has a Superman tattoo on his bicep) and Kobe Bryant (who has no tattoos, but will be discussed in next week's column) are Point Guard Gary Payton and Power Forward Karl Malone. Welcome to the Hall of Justice La-La Land style.
Payton, 35, known as the Glove for his defensive genius, has averaged 18.3 points and 7.4 assists over 12 years. Malone, 40, is a 12-time All-Star, with career averages of 25.4 points and 10.2 rebounds.

These two first ballot Hall of Famers are both are taking massive pay cuts to go for the one hole on their resume: a championship ring. Payton made 13 million dollars last season - this year he'll earn 4.9 million. Malone is taking the biggest pay cut since Michael Milken traded his Brooks Brothers suit for an Orange Jumpsuit. He made more than 19 million dollars last year but will get only 1.5 million next season.

Stop the presses. A pro-athlete choosing a chance to win over big money is usually accompanied by pigs flying, hell freezing, or Dick Cheney exercising. This is extraordinary: truly Super Friends in high tops. If you were going to pick the best players at every position over the last five years, there is no question Shaq would be your center and Kobe your shooting guard. No argument, no debate. At Power Forward the ageless Malone would probably be second to only San Antonio Spurs Tim Duncan, and at point guard Payton would be second team to New Jersey's Jason Kidd. My goodness - I am hyperventilating.

What makes this intoxicating for us hoop-heads is that this has no precedent. None. Never have two future Hall of Famers joined a team with two future Hall of Famers with the singular goal of winning a title. Already pundits are predicting this team will break the record of 72 wins by the '95-96 Chicago Bulls. They have even evoked comparisons beyond basketball to the 125 game winning 1998 New York Yankees. But what those teams had in common was not an assemblage of superstars. It was a couple of stars and an army of gutty role players. The Great Bulls team had Michael Jordan, Scottie Pippen, a deranged Dennis Rodman, and then a team of people who belong on the backs of milk cartons. The 1998 Yankees had maybe two players on the roster, SS Derek Jeter and Relief Acr Marian Rivera, who will make the hall of fame. The World Series MVP was Scott Brosius, a guy in the tradition of '83 series MVP Rick Dempsey.

The Lakers squad of all-stars will have to learn to share the ball. No team has ever had four players average 20 points per game. That means someone gets less shots. Pay cuts, they can stand, but shot cuts probably not. Shaq and Kobe have argued over shots for years. Shaq is infamous for demanding the ball or he won't play defense (or diet, or train). Kobe is known as a basketball black hole - the ball goes in but it doesn't come out. In fact when Coach Phil Jackson was in the hospital passing a kidney stone, the joke was that this would be the only "rock" Kobe could keep his hands off. It doesn't take a brainiac to see that the question of chemistry will challenge the franchise all year. Malone is going for the all-time NBA scoring record, and Payton has been known to throw chairs in practice if he's not getting shots. The best show this NBA season is in LA LA land. Will the Staples Center be a Hall of Justice or Legion of Doom? I can't wait to find out.