John Carlos and Dave Zirin, Foreword by Cornel West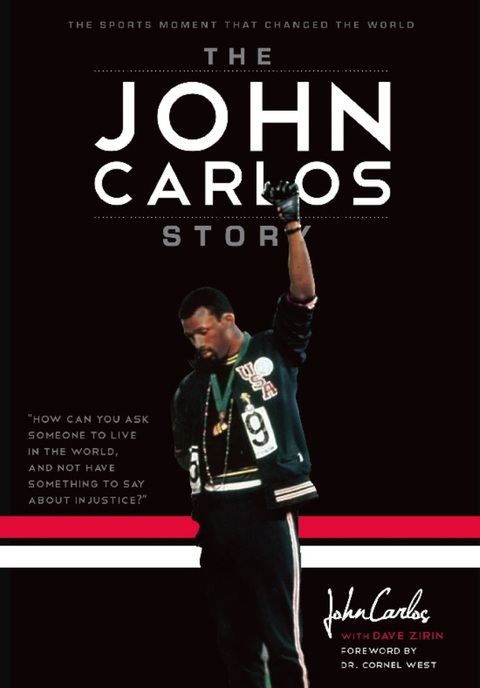 Seen around the world, John Carlos and Tommie Smith's Black Power salute on the 1968 Olympic podium sparked controversy and career fallout. Yet their show of defiance remains one of the most iconic images of Olympic history and the Black Power movement. Here is the remarkable story of one of the men behind the salute, lifelong activist, John Carlos.
About the authors:
Dr. John Carlos
John Carlos is an African American former track and field athlete and professional football player, and a founding member of the Olympic Project for Human Rights. He won the bronze-medal in the 200 meters race at the 1968 Summer Olympics, where his Black Power salute on the podium with Tommie Smith caused much political controversy. He went on to equal the world record in the 100 yard dash and beat the 200 meters world record. After his track career, he enjoyed brief stints in the National Football League and Canadian Football League but retired due to injury. He became involved with the United States Olympic Committee and helped to organize the 1984 Summer Olympics. He later became a track coach at a high school in Palm Springs, where he now resides. He was inducted into the USA Track & Field Hall of Fame in 2003.
Dave Zirin
Named of the UTNE Reader's "50 Visionaries Who Are Changing Our World", Dave Zirin writes about the politics of sports for the Nation Magazine. He is their first sports writer in 150 years of existence. Winner of Sport in Society and Northeastern University School of Journalism's 2011 'Excellence in Sports Journalism' Award, Zirin is also the host of Sirius XM Radio's popular weekly show, Edge of Sports Radio. He has been called "the best sportswriter in the United States," by Robert Lipsyte. Dave Zirin is, in addition, a columnist for SLAM Magazine and the Progressive.
Cornel West
One of America's most provocative public intellectuals, Cornel West has been a champion for racial justice since childhood. His writing, speaking, and teaching weave together the traditions of the black Baptist Church, progressive politics, and jazz. The New York Times has praised his "ferocious moral vision." His many books include Race Matters, Democracy Matters, and his new autobiography, Brother West: Living and Loving Out Loud.