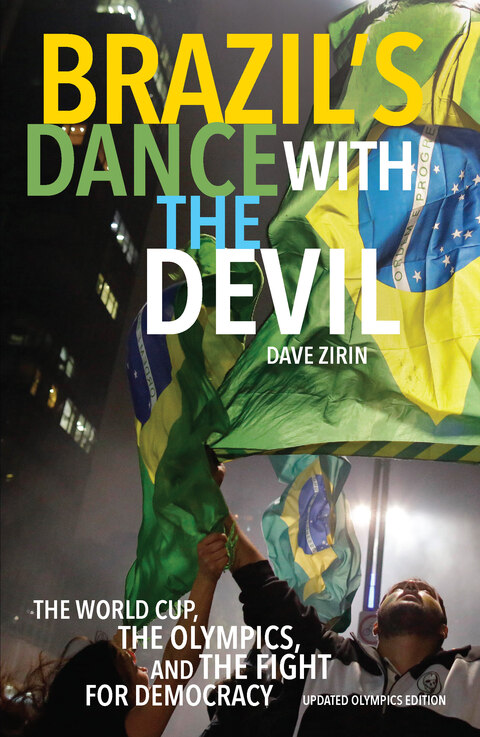 "People think speaking truth to power is easy, but if it was easy everyone would do it. This book does it… It speaks truth to the powers that be, from Brazil to the US to FIFA to the IOC. It hits you like an uppercut that rattles your brain and sets it straight. I cannot recommend this book highly enough."—John Carlos, 1968 Olympic medalist
The people of Brazil celebrated when they learned that in the space of two years their country would host the world's two largest sporting events: the World Cup in 2014 and the Olympics in 2016. Now they are protesting in numbers the country hasn't seen in decades.
Dave Zirin relies on fieldwork from the most dangerous corners of Rio to the halls of power in Washington, DC, exposing how sports and politics have collided in spectacular fashion. One of the Boston Globe's "Best Sports Books of 2014," this edition has been newly updated to assess the final tally of debt and displacement that accompanied the 2014 World Cup, eyewitness accounts of the militarized police crackdown, and new reporting on the pre-Olympic plans furthering immiseration in cities across Brazil.
Dave Zirin is sports correspondent for the Nation magazine and the author of nine books on the intersection of sports and politics. Named one of UTNE Reader's "50 Visionaries Who Are Changing Our World," Zirin is a frequent guest on MSNBC, ESPN, and Democracy Now! He also hosts his own weekly Sirius XM show, Edge of Sports Radio.
Support the Work
Please consider making a donation to keep this site going.
Featured Videos