Alabama's Crimson Past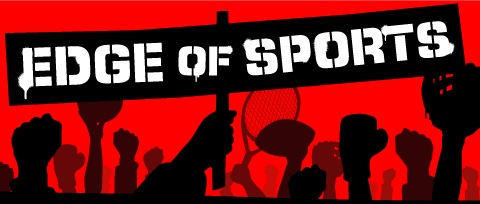 The University of Alabama. The name is prominently etched in two very different chapters of US history. In one chapter, there is the Alabama Crimson Tide football program, perched on the Mount Olympus of college sports; home to twelve national championships, 21 Southeastern Conference titles, and legendary coach Paul "Bear" Bryant. In another chapter, far removed from cheerleaders, tailgating, and touchdowns, there is the University as it stood in the 1950s and 60s: a citadel of racial segregation, and ground zero in the movement for civil rights. In this chapter, the star is not Joe Namath passing the Tide to Sugar Bowl glory, but Gov. George Wallace, standing on the steps, proclaiming "segregation forever" to ravenous cheers, and a young James Meredith escorted by the National Guard through a very different kind of crimson tide just to sit in class.

This tale of two Alabamas has collided in the last several weeks. When Tide football coach Mike Price was fired when an "exotic dancer" charged $1,000 to his hotel room, it was time to look for a new coach-and look quickly. Pulses raced and jaws dropped when Green Bay Packers coach Sylvester Croom was interviewed for the top job.Croom was a star player under "Bear" Bryant, an assistant coach at Alabama for 10 years and another 17 years in the NFL.

But Croom was more than an accomplished candidate from the Alabama football family. He would have been the first African-American to be a head coach in ANY team sport for the Crimson Tide. He also would have been the first African-American head football coach in the HISTORY of the Southeastern Conference.
Of course hiring Croom wouldn't signal the end of prejudice and the eternal harmony of a "New South." Perhaps it would have been merely symbolic, more show than substance, more pretend than progress.
Yet what actually happened last week was just as symbolic. Croom did not get the job. Instead it went to 35 year old Mike Shula, a former Alabama quarterback in the 1980s, with less than half of Croom's experience.

Articles praising the hiring of Shula and his "pedigree" (he is the son of coaching legend Don Shula) poured in from around the country. Croom was set to resume his role as an invisible man, returning to the shadows where all African-American assistant coaches are told to sit and wait.

But then a voice that you don't usually see on the sports page hit the print next to your box scores. The Reverend Jesse Jackson had something to get off his chest. At a hastily called press conference, the former North Carolina A&T player's voice shook with emotion.
"The SEC [Southeastern Conference] maintains a culture of excluding blacks beyond the playing field," he said. "White players, beyond the field, can expect to become coaches, athletics directors and college presidents. Blacks have no life beyond the playing field.
"A hundred years ago, we were picking cotton balls and we couldn't grow in the cotton industry. Today, we are picking footballs and we can't grow in the athletics industry."

Moreover, Jackson pointed to milestones in the Civil Rights Movement, saying, "Forty-nine years after the 1954 Supreme Court decision, 38 years after the Voting Rights Act, and 35 years after the King assassination, Alabama is proving that old habits fall slowly."
The national sports press has hammered Jackson for raising these concerns. As USA Today put it, "Who says Sylvester Croom is more qualified than Mike Shula to coach the University of Alabama football team? The Rev. Jackson, that's who. Interesting. I didn't know he was qualified to make that determination. Perhaps he feels social change is more important than winning football games. I doubt they think that down in Tuscaloosa, Alabama."

The insinuation that Croom, who - to repeat - is more experienced than Shula, would merely be a candidate of "social change" and not equipped to "win football games" is insulting enough. But Jackson is not merely giving football tips any more than Dr. King was advising the Montgomery Bus Lines in 1954 how to run a more efficient transit system.

As Jackson said, "This issue is just suggestive that the culture of racial exclusion ... is still prevalent in Alabama," he said. "It's not just in football coaches, it's in bank lending, mortgage lending, and the criminal justice system."

In other words, Mike Shula was far more of a symbolic hire than Sylvester Croom would have ever been. Symbolic of a past that the History Channel tells us is "gone with the wind." Symbolic, as one athletic booster put it last week, "of preserving the real tradition of Alabama football."
What exactly is this tradition the people at the University of Alabama are trying to preserve? In recognition of the 40th anniversary of the historic desegregation of Birmingham, Alabama, let's take a look. There is the Birmingham tradition of Sheriff Bull Conner, the water cannons, the attack dogs, and ordinary people bleeding rivers in the streets for the most basic of human rights. There is the Birmingham tradition from 1957 to 1963, of 50 cross burnings and 18 bombings-causing Birmingham to become known to many as "Bombingham."
This "tradition," which may be remembered in rosy colors by a booster on his fifth gin and tonic, inspired Dr. Martin Luther King to write his nationally published "Letter from a Birmingham Jail."
With a pen borrowed from a prison guard, King wrote in the margins of a newspaper: "We know through painful experience that freedom is never voluntarily given by the oppressor; it must be demanded by the oppressed," King wrote. "For years now, I have heard the word 'Wait!'...This 'Wait' has almost always meant 'Never.' We must come to see, with one of our distinguished jurists, that 'justice too long delayed is justice denied.'"
As reams of newspapers tell Jesse Jackson and like-minded people to "wait" and "mind their own business," there is no greater tribute to struggles past than to remember that justice delayed is absolutely justice denied. And our final victory does not occur with the hiring of the Sylvester Croomses of the world, but when their hiring is not a call for news. Only then can we start a new chapter in Alabama's history; a chapter not written in crimson.